Vermont Genealogy Library Hours
Normal library hours are Tuesday 3PM to 9:30PM and Saturday 10AM to 4PM.
During July and August we continue to be open every Tuesday from 3:00pm to 9:30pm, but in July and August we are open "only" on the second Saturdays from 10:00am to 4:00pm (July 8 and August 12). Visitors may request a "special visit" on a different day by calling 802-310-9285 or 802-878-8081.
2017 Events and Closings.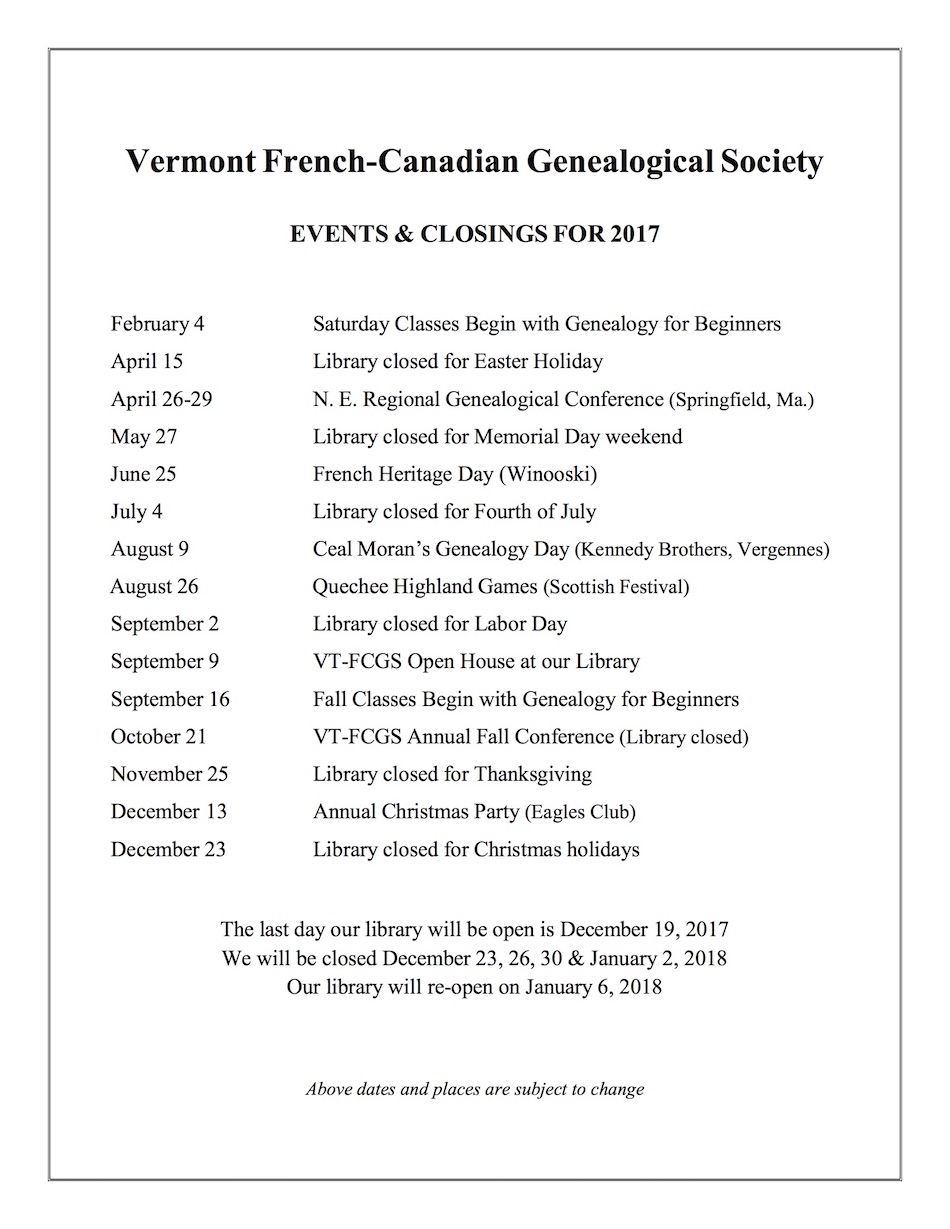 Page Last Modified: June 05, 2017 13:15:50.