Photos of the Vermont Genealogy Library
The Vermont Genealogy Library is located in Colchester Vermont (Library Directions) and our hours are here.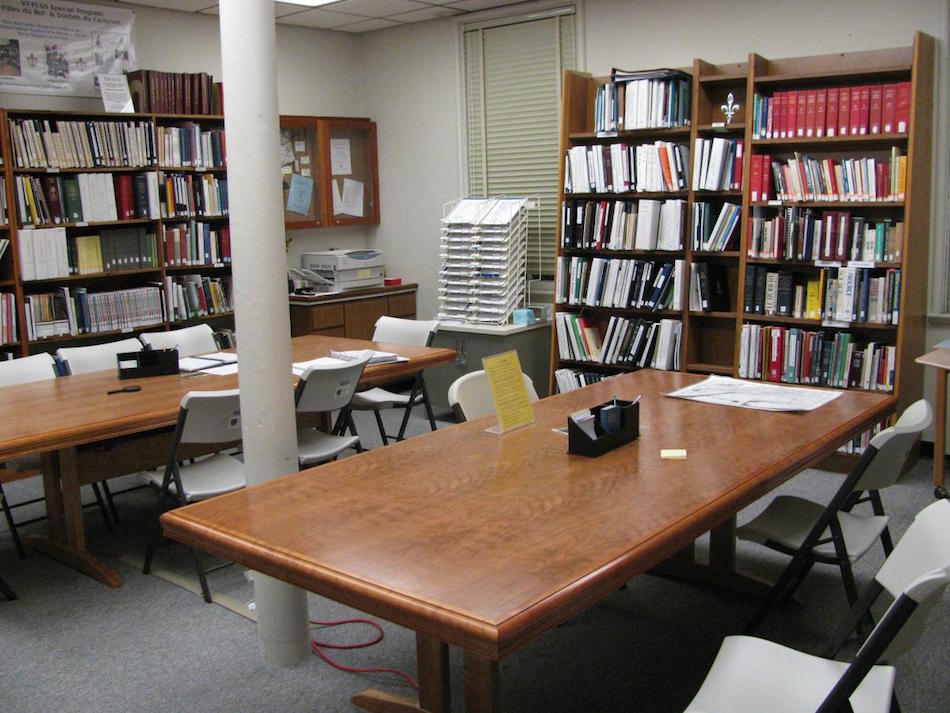 Left to right: Reference books, copier, Beau-tique display case, Family books, biographies etc. Ed McGuire made these beautiful Cherry wood tables with power for laptops etc in 2012.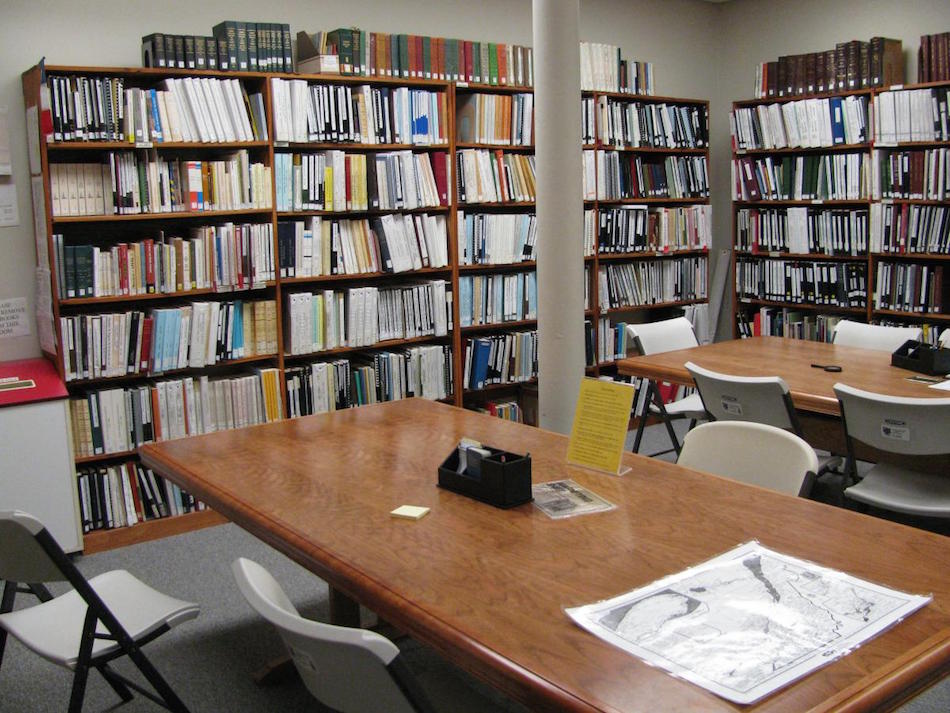 Left to Right: Canadian repertoires, New England states repertoires and the Vermont Catholic Baptism & Marriage books.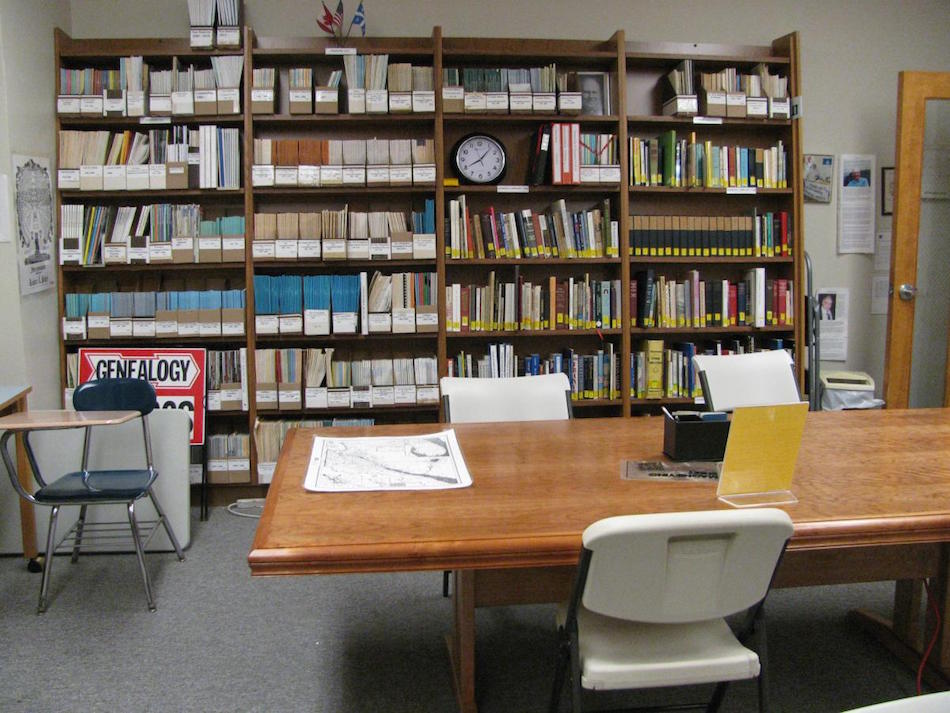 Another view of our Main Library Room. There are several research computers in the Main Library Room.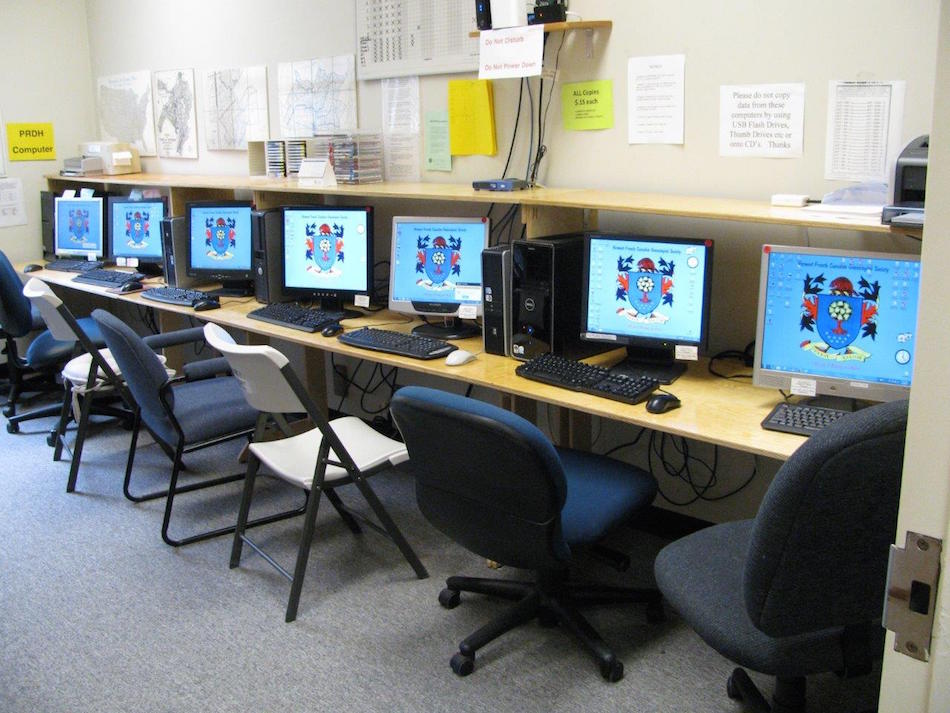 Twelve research computers with free access to major genealogy databases including Ancestry Library Edition, NEHGS, LaFrance and the Civil War Database. Volunteers will help guide your research into many ethnic groups. The far left computer in the above picture is our our dedicated PRDH computer. USB flash drives are allowed on our Chromeboxes. You can now download an image of a census and take it home for further study. In addition if you are using a Genealogy program such as 'Family Tree Maker' or 'Reunion' the file can easily be incorporated.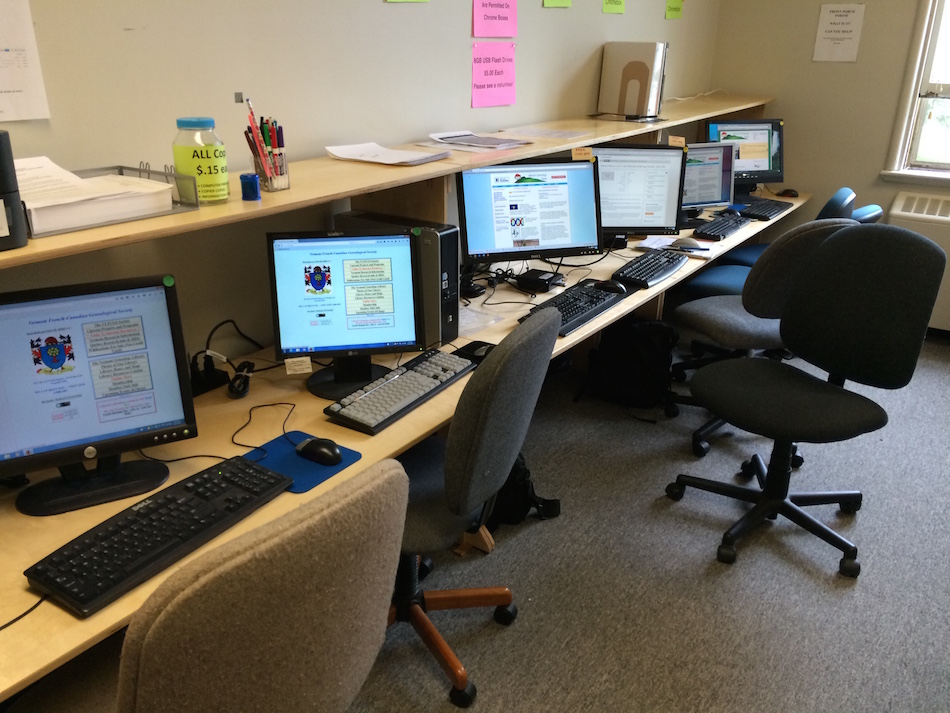 Bill Craig made the computer tables in 2015.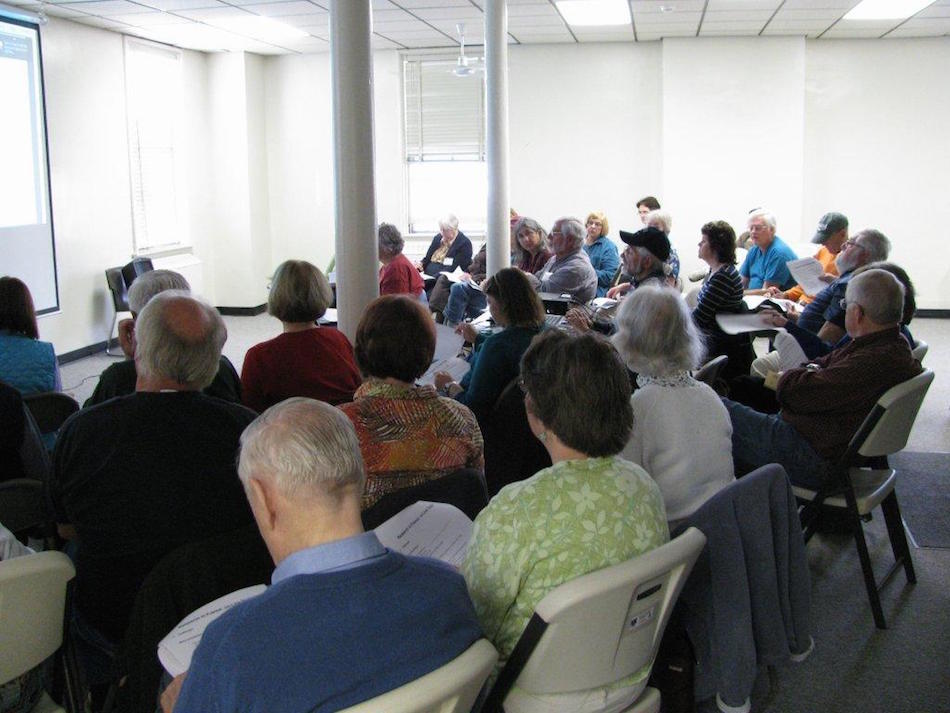 We offer many classes throughout the year in our roomy shared Classroom. The current schedule of classes and events can be found at here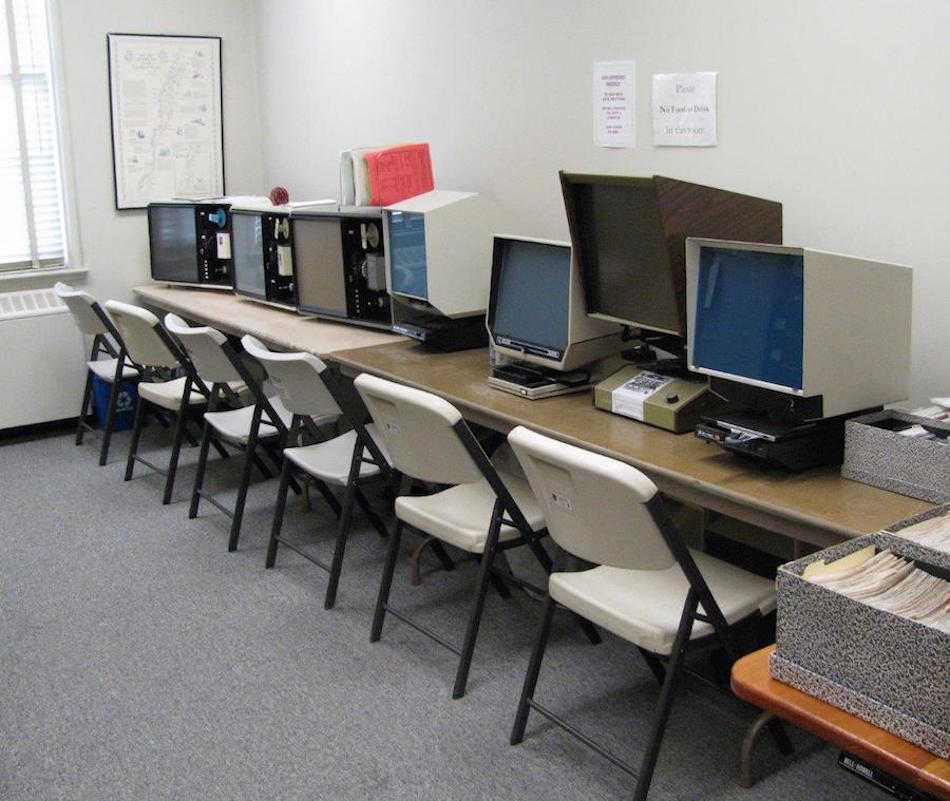 The left side of the picture shows three Microfilm Viewers. On the right there are three Microfiche Viewers for the Blue Drouin, Loiselle and many Misc. Parish records and the LDS IGI.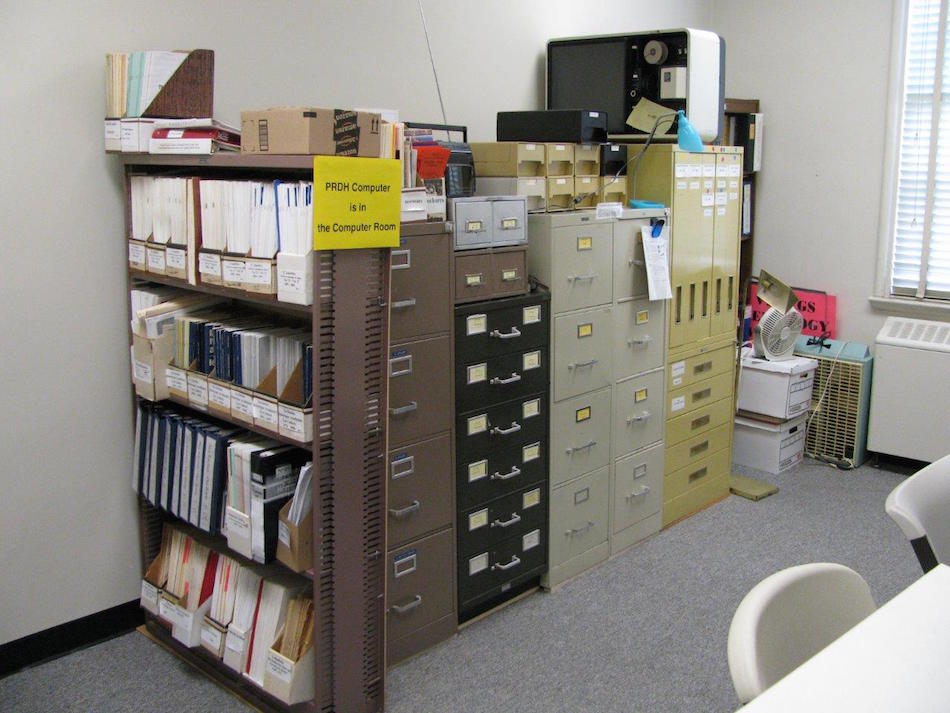 Vermont Vital Records from 1760 to 1940; plus other films. New York Obits and Vitals; Other french Journals, and CD's of various family genealogies. We have Burlington Free Press and some New England obituaries from 1980 thru 2013 in Binders, Index cards and on Excel Files.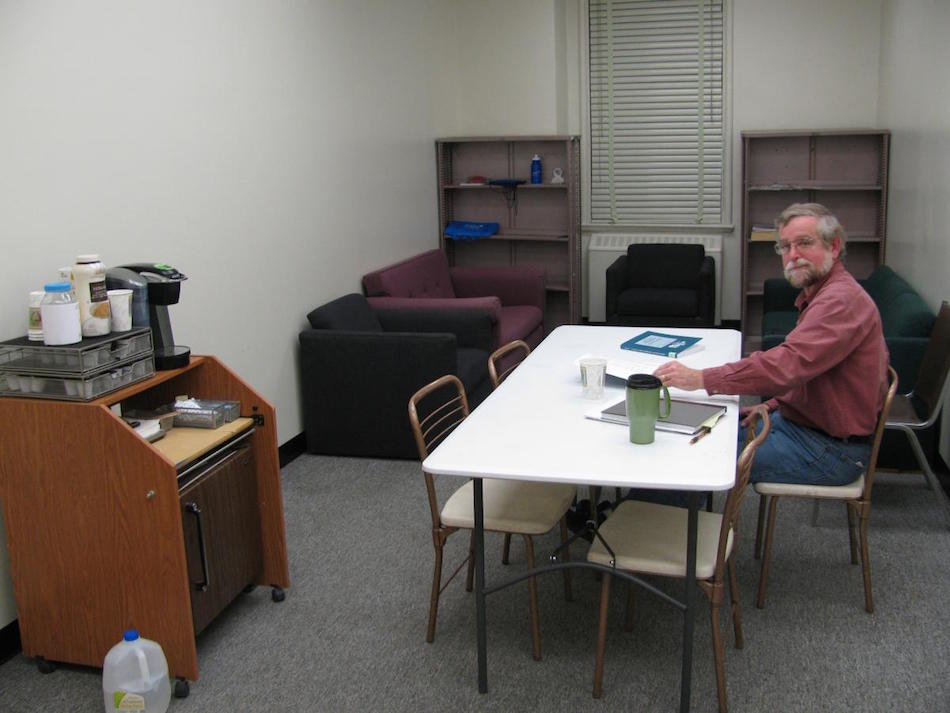 After a tiring but rewarding time of research, you can relax in our lounge and have a Coffee or Hot chocolate, and your lunch. Seated is our past president, Ed McGuire who has provided great leadership to our society..
Page Last Modified: November 22, 2016 11:40:10.