Vermont Genealogy Library —
We're here to help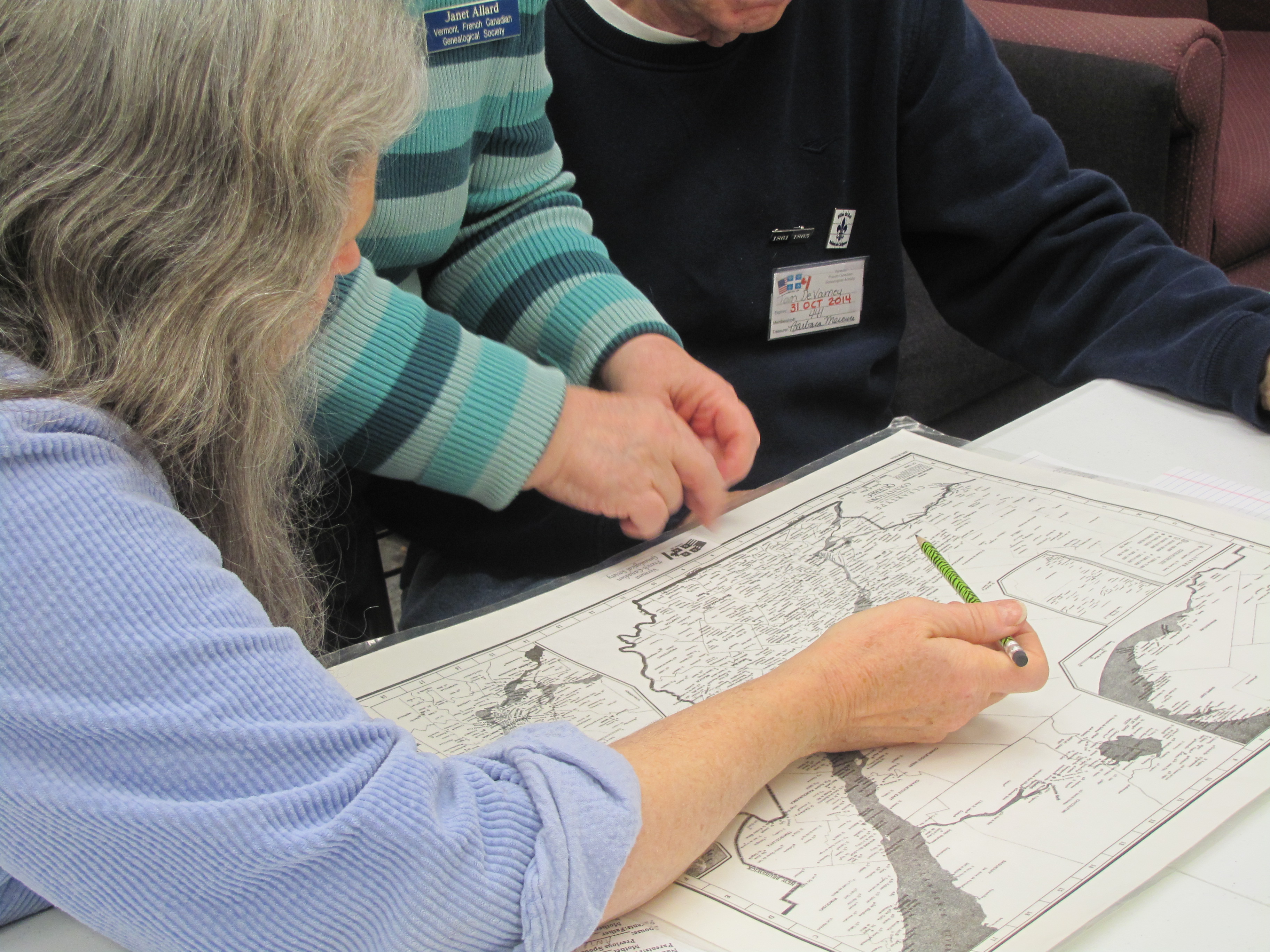 At the Vermont Genealogy Library (VTGENLIB), home of the Vermont French-Canadian Genealogical Society, we provide expert resources, classes, and assistance for individuals to uncover the stories behind their Vermont, French-Canadian, Scottish, English, Irish, or German ancestry.
Necessity may have founded the Vermont Genealogy Library (VTGENLIB), but passion has maintained it for nearly two decades.  Established in 1996 with 29 members and a meeting location in the basement of a local church, VTGENLIB was formed to gather both dispersed research materials and amateur genealogists together in a central location in Vermont to more easily access and research their own French-Canadian history.  Today, we have  over 425 members from around the world and operate out of our headquarters in Colchester, Vermont, which houses an expansive physical and digital library staffed by expert genealogist volunteers.  No matter our size, we continue to work toward being the best genealogical research resource in Vermont where individuals with many years of genealogy knowledge and expertise are available to assist others discover the stories behind their family trees.
Our motto says it all, Feray ValoIr – "I will give it meaning and worth."  Let us help you find that meaning.