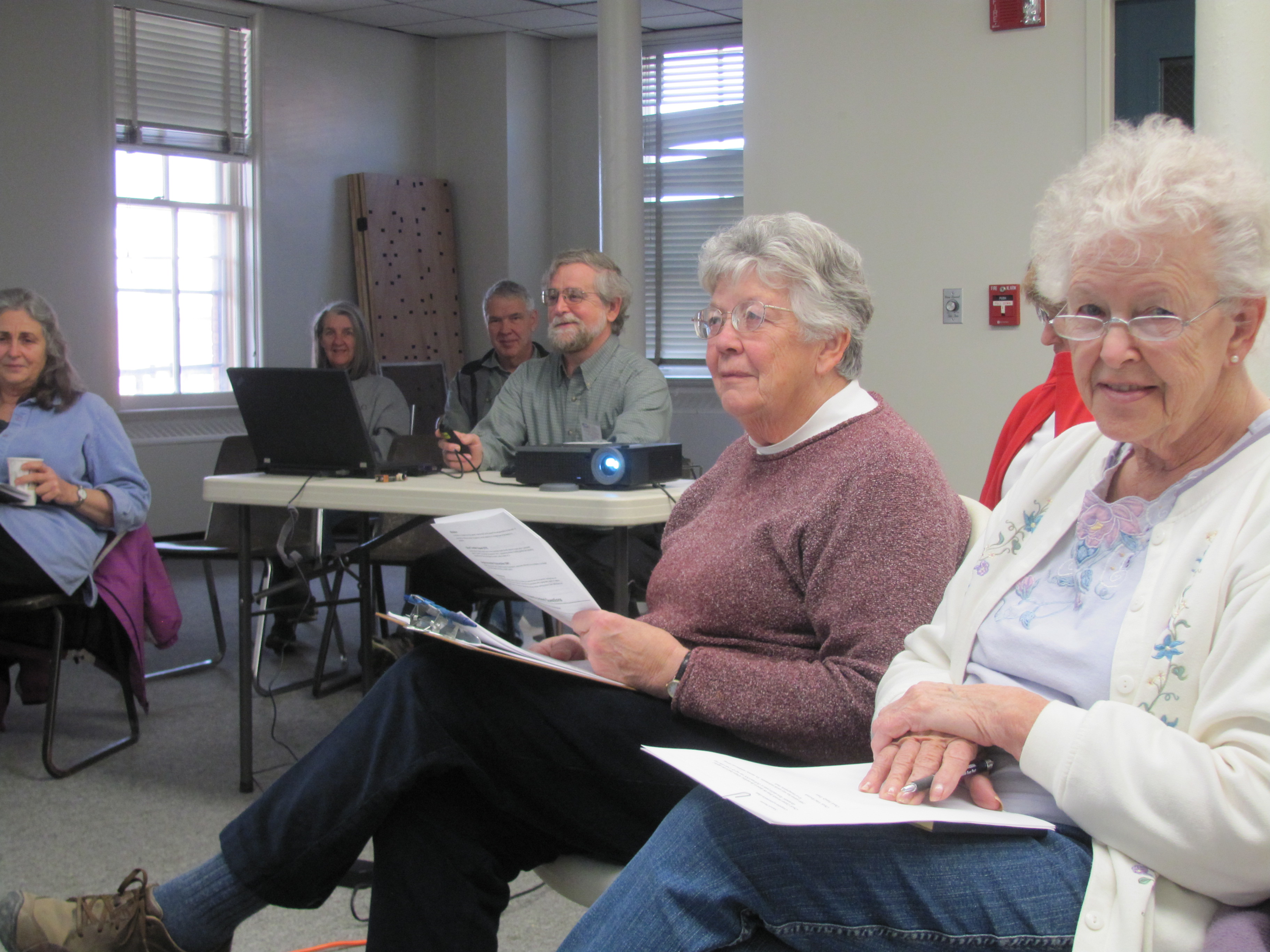 We host over a dozen classes, trips, and events at the Vermont Genealogy Library every year to update our members on the latest and greatest tips, tricks, and research methods to make their own searches that much easier.
Classes
Saturday morning classes are presented at our Library on numerous topics related to family history during each spring and fall.  For a small suggested donation, these classes cover research techniques, tools, and where to locate critical records.  Certain classes are devoted to Scottish genealogy, English genealogy, Irish genealogy, French Canadian genealogy, and German genealogy, and allow members to workshop through their own brickwalls with the help of others.
Our Spring 2014 schedule of classes now is available!  Click here for the class list.
Trips
Trips to nearby records repositories in New England, New York, and Quebec are offered every year.
Gatherings
Research is not only about books; it's about people.  Our members are invited to attend our annual Fall meeting to hear about the Library's yearly progress in meeting its mission, hear from notable guest speakers, and to interact with our activate community for a day.  We also host a much anticipated Christmas party, filled with traditional food, merriment, and songs that would make our ancestors proud!
We have many events throughout the year. Click here for the complete calendar of events.