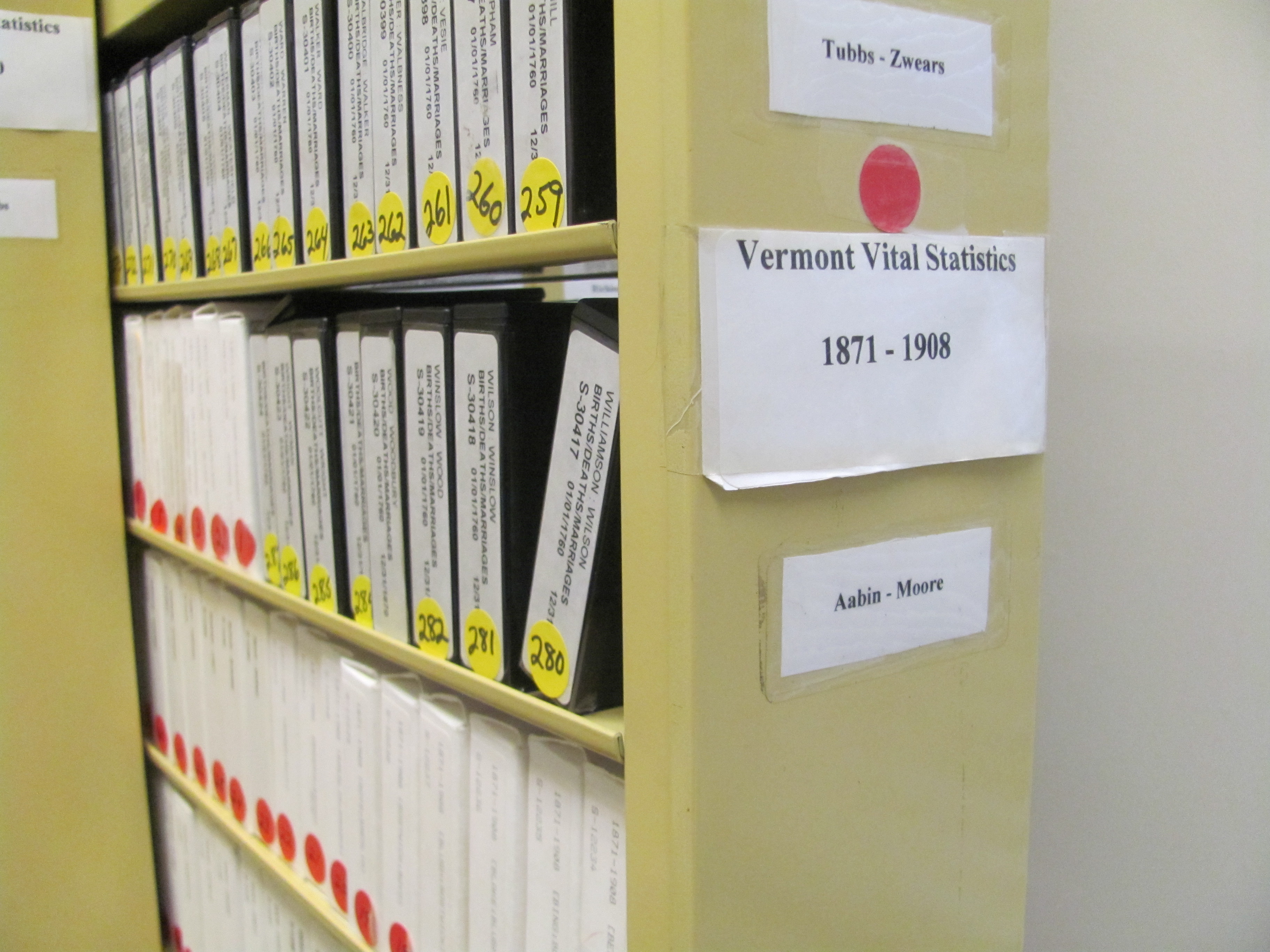 With nearly 20 years of continued effort to amass an extensive library and resource center for our members, we've made a variety of records, books, and journals available for sale.  Members can also join and renew their memberships through our store, as well as register for Library events.
Exclusive Vermont Baptism and Marriage Records:
On January, 24 2004, the Catholic Diocese of Burlington Presbyteral Council approved the offer of the Vermont Genealogy Library to duplicate and preserve the Diocesan records of marriages and baptisms from the founding of each church to around 1930.  See our Books For Sale listing at for the specific date range for each church.  We have agreed with the Diocese, not to place the total files on the Internet, however, you can search the Index of Baptisms & Marriages here and see which Vermont churches your ancestors may have attended before purchase of these transcriptions.
LINKS Journal:
Our Journal LINKS is the well-regarded semi-annual publication of the Vermont French-Canadian Genealogical Society, housed at The Vermont Genealogy Society. It contains a wealth of information on genealogies, histories, documents, research, augmented with photos, maps and charts. Each of these journals are available for purchase and has been indexed so you can target your purchases to best serve your research.
Memberships:
Memberships can be obtained or renewed through our store for $30/year for individuals, $36/year for couples, and  $45/year for institutions.
The Vermont Genealogy Library is registered with the Authorize.Net Verified Merchant Seal program.